4 Ways to Protect your ATV
Here are 4 ways to keep your ATV/UTV safe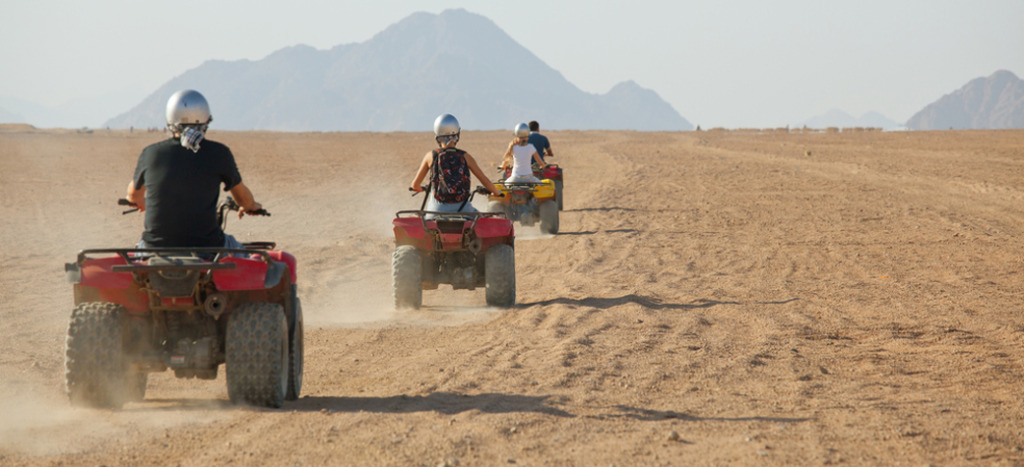 Lock It Up!
Just because your ATV, UTV or Golf Cart is in your garage doesn't guarantee that someone won't steal it.  If a thief knows what's behind the garage door, the will go to great legnths to get it if they want.   Always lock up your vehicle while it's in the garage, make it hard to get to, and never leave the key in the ignition!
Hide It!
Never leave your ATV or UTV out in the open for an extended period. This not only invites attention, it also gives thieves the opportunity to see you have an ATV and they will keep an eye out the chance to steal it.  It also may cause them to snoop around your home and break into your garage to steal it.  If you leave your ATV on the back of a truck for an extended period of time, be sure you back up to a wall, tree or other object making it hard to unload.
Take extra precautions when traveling!
When you are traveling with your ATV or UTV, take extra care where you park and how you park.  If you plan on staying overnight at a hotel, be sure you park where there are security cameras and always back into spots making it hard to roll the ATV or UTV off a trailer or from the truck bed.  Use heavy duty cable locks or chains to lock the ATV to the truck or trailer.  Be sure that your trailer and hitches are locked as well.  Never leave the keys in your ATV and be sure you take all your gear inside or lock it in the vehicle.
Insure It! 
Your homeowners or other blanket insurance policy won't cover your ATV, UTV and off road vehicles!  Kittrell Insurance offers several options to insure your ATV in case of theft or damage while you are traveling.
Contact Kittrell Insurance today for your free quote on ATV insurance.