About Kittrell Insurance
John and Theresa Kittrell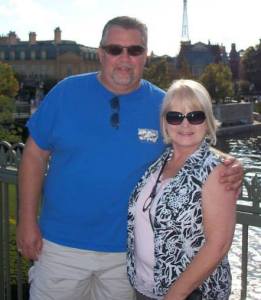 John and Theresa Kittrell have been serving residents and businesses in the greater Pensacola area for more than 25 years. They and their associates have seen their business flourish as the need for quality insurance coverage in Pensacola has grown.
The Kittrells know their success hinges on their ability to know their clients and help them decide which insurance plan is right for their needs.
The couple has selected six high quality insurance companies to represent. As such, our clients can compare and choose from 'A' rated coverages while not being overwhelmed by the complexities of the industry.
Kittrell Insurance sees its mission as providing a pathway through the insurance jungle so you can feel confident, protected and have peace of mind. We have policies that cover home, flood,  auto, motorcycle, ATV, boat, RV and we offer great life insurance.
Our insurance partners include:
• Safeco Insurance
• Travelers
• Progressive
• Capital Preferred
• St. John's Insurance Company
• Universal Property & Casualty
• Hartford Flood
• Florida Peninsula
Kittrell Insurance serves not only Pensacola, but also Cantonment, Molino, Century, Pensacola Beach, Milton, Pace, Jay, Navarre, and Gulf Breeze. If you are located outside those areas, not to worry. We are able to provide insurance coverage anywhere in the state of Florida.
Find out how Kittrell Insurance can offer to protect you and yours with our great insurance options today.