Capitol Preferred Insurance and Southern Fidelity Insurance: * Has weathered 39 hurricanes/tropical storms and catastrophic events from 1998—2014
 *
Low Premium/surplus writing ratio, reinsurance 1/100 with 4 event        coverage.
 *
Diversified book of business in multi-states
 *
Over 160 full time employees/claim specialists
 *
In-house claims, underwriting, accounting, marketing and customer  service.
 *
Operating successfully since 1998
 *
Read more
Hurricane Preparedness - Be Ready
---
Two keys to weather safety are to
prepare
for the risks and to
act
on those preparations when alerted by emergency officials. These are essential pieces to the
Weather-Ready Nation
.
Refer to the Federal Emergency Management Agency's (FEMA) Ready.gov/hurricanes for comprehensive information on hurricane preparedness at home and in your community.
Some highlights on how to prepare and take action are available below:
Gather Information
Know...
Read more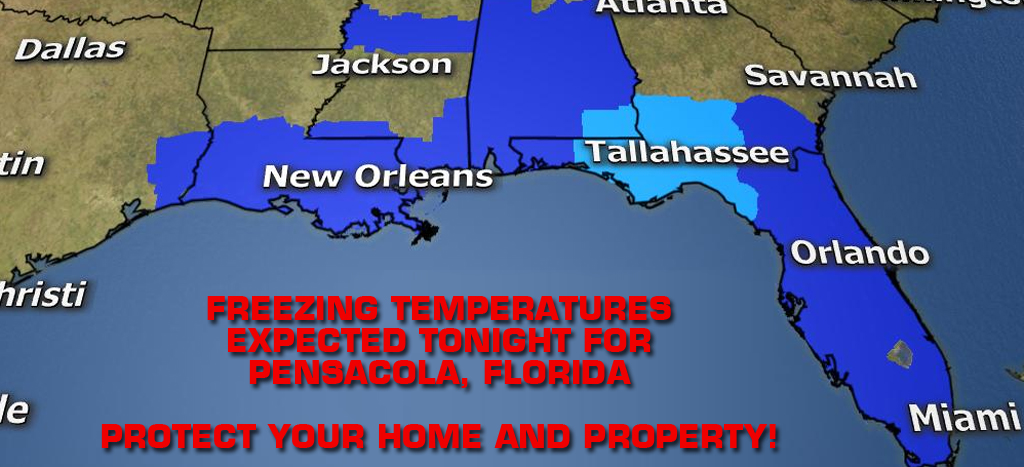 Did you know that Progressive Insurance says that they had over 30,000 claims due to frozen pipes and that the average claim was over $10,000.  You may say to yourself, "We live in Florida , the Sunshine State, I don't have to worry" but our winters can get pretty cold here in Pensacola and can cause several problems if you don't prepare and protect your home. Here are a few things you can do to protect your...
Read more